We transform brands for a better future.
We've worked with organisations for over two decades to help build the belief, understanding and capacity to lead positive growth through their brand.
Our Conscious Brand Programs are tailored to the strategic needs of each client, and deliver effective brand insight, strategy, identity, rollout, and ongoing strategic brand consultancy and brand experience management to achieve growth for your organisation.
Embedding purpose to lead clarity and certainty
Are you on a path towards purpose? Do you need to articulate and bring purpose to life throughout your organisation? Purpose is powerful. It can transform your company, your culture, and more importantly, ensure your organisation has a meaningful impact in the world. Ultimately, it's a mindset shift, followed by aligned actions and decision-making. We work with leaders and teams collaboratively to uncover, articulate and align your team around the higher purpose of your organisation and identify shifts you may need to make to embed it meaningfully.

Authentic brand insight and strategy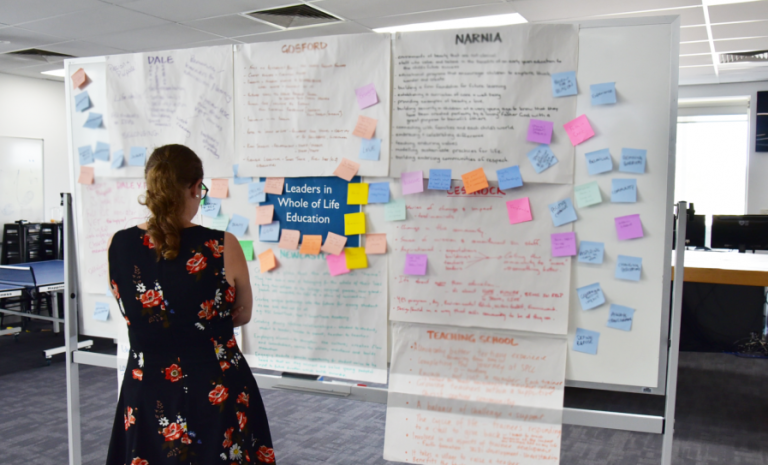 Are you looking to reposition or rebrand? Do you need a meaningful brand strategy that connects? The right brand strategy will grow value for your organisation and create a meaningful, long-term bond between your organisation, employees and customers. To do that you need genuine understanding of your customers, your organisation, your vision for the future and key external factors. Our strategic approach draws on human insight and uncovers the bridge between implicit human needs and your company's unique value to build a strategy that will move your organisation, and impact, forward.

Shaping a true, valuable identity
Has your organisation outgrown your brand identity? Do you need an identity that reinforces your true brand position and values? The way people perceive your brand can heavily influence their perceptions of your organisation and decision-making. A brand identity is not just a logo, colours and a style guide. An effective identity is the combination of intentional visual and verbal expressions, based on strategy, psychology and differentiation. Our process is holistic to ensure a brand identity system that serves your future vision and goals, is distinct and effective across all applications, and builds the right perception for your business.

Embedding strategy for brand growth
Are you in need of momentum? Need to take action on your brand strategy and see growth? We help organisations embed strategy internally and externally to achieve growth. Growth in business really comes down to a few simple human-centric things: Do people know about you? Do they like you? And do they trust you? We can help you take conscious action to move and grow towards your purpose and potential as an organisation. Our partnerships help to strengthen awareness, connection and trust – areas that contribute to brand and organisational growth.

We partner with people like you who want to grow their organisation and transform for the better. We love working with people to amplify their brand, purpose and impact. A partnership with us will steer you towards your goals and ensure that you're having a positive impact.
Transform your brand for a better future.